So. We moved around furniture last night.
Moet helped! Moet loves furniture moving so much he becomes a hazard to everyone's health and we're frequently shouting; 'MOET! AWAY!' as a deterrent.
Here he is showing us what our bookshelf would look like with a cat in it. Maybe hasn't quite mastered the art of it yet.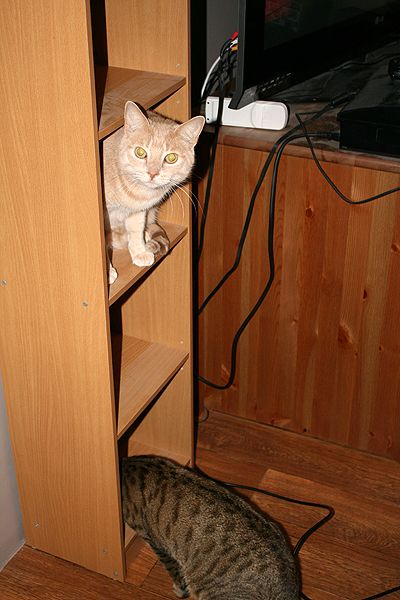 And here is Moet showing us, quite smugly really, that this chest of drawers would be very much more practical if we left the last drawer out and kept it as a little hidey nook for him that Maybe can't get into (Maybe is faster and more twisty, Moet is actually more agile and a better jumper.)