I've been using Instagram a lot as a way to document life,
since it's handier than my camera (though not as good, still fun).
Decided to dump everything back onto the hard-drive and I've been resizing the pictures.
So here's a glimpse into how things have been,
they'll come in stages, because I don't think people need to see 60 photos of my crap in one day.
Family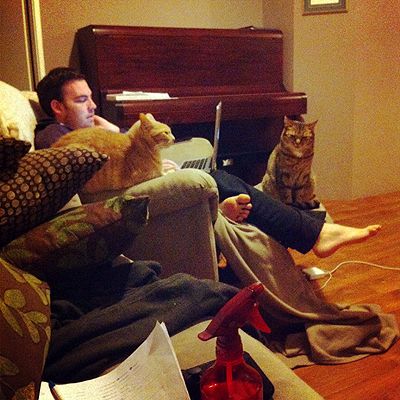 ( Everything from self-portraits to the garden to Missy the Tenterfield Terrier to work in progress artwork )