I can't show you the other two yet. One will have to wait until December!
But in the meantime,
here is Great Horned Owl and Bighorn Sheep.
Both of these were commissions.
Are you also interested in getting a commission like this?
Commission slots have just re-opened!
Great Horned Owl
Yes, prints are available!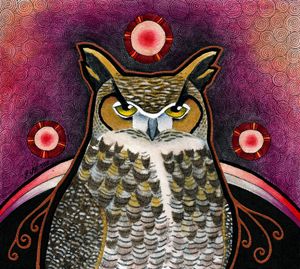 ( larger version and photo under the cut. )
Bighorn Sheep
Prints are available for this one too!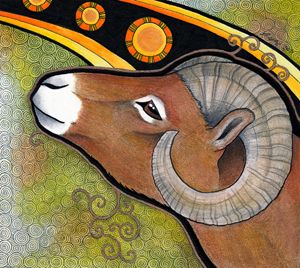 ( larger version and photo under the cut. )