moonvoice
Two photos today,
the garden is starting to liven up again,
as it moves into Winter.
Three of the grevilleas are starting,
and three of the Acacias look like they're gearing up,
and the
Lechenaultia formosa
has already started to flower.

Lechenaultia formosa - Really that red.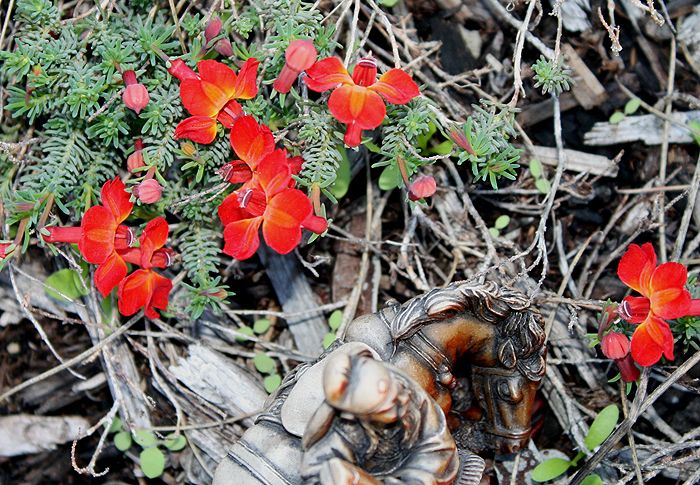 Wolf Spider burrow. I see the (very pretty) wolf spider sometimes in the evenings when I'm watering. Wolf spiders make burrows like these in stabilised dunes or sandy substrates in Perth, which is basically what we have. The raised 'fence' of web prevents wind-blown sand easily entering the burrow, and deters other ground predators like centipedes and millipedes.