moonvoice
These were all voted for by people on my Facebook fanpage,
since I like to ask different audiences what they're looking for.
It's very interesting,
but people on DeviantArt / Dreamwidth / Facebook
will often ask for, or request very different animals.

Okapi as Totem
PRINTS AVAILABLE at DEVIANTART

the Okapi represents:

Saving the best for last, genetic science and genetic interest, listening out for danger, connection to lightning spirits, connection to unicorn mythology, uniqueness, what you seek may elude you, watch for hidden opportunities, listen to the quiet truths and voices, camouflaged truths, the spirits around you are subtle, rainforest energy, living fossil, communicating in ways invisible to others, your spiritual truths are hiding, wait for your guides to come to you, new discoveries, stay vigilant.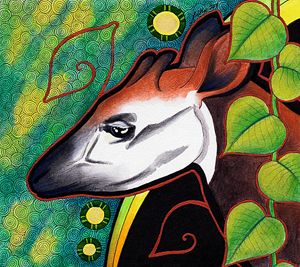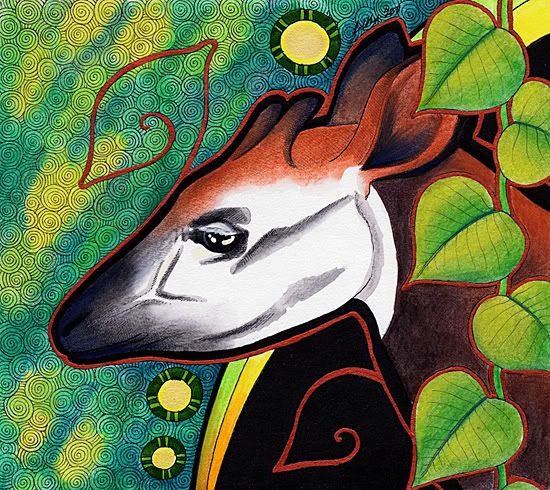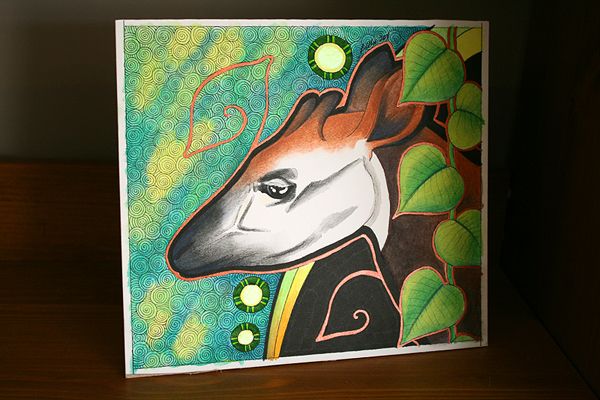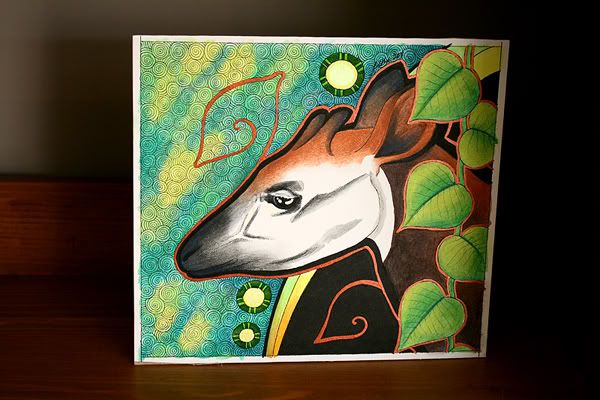 King Cobra as Totem
ORIGINAL AVAILABLE at ETSY
PRINTS AVAILABLE at DEVIANTART

the King Cobra represents:

Feminism, a connection to the goddess, women's magic, hypnotism, vibrations, working with vibration, sound healing, using sound to enchant and bewitch, witchcraft, having clear warning signs, letting others know where you stand, protecting who and what you care for, being fiercely protective, communion with the spirits, protective symbols and charms, warding yourself and your environment, shielding, extraordinary self-control.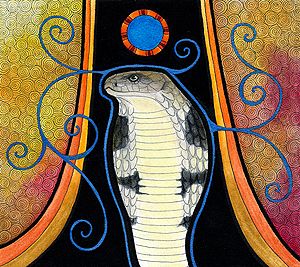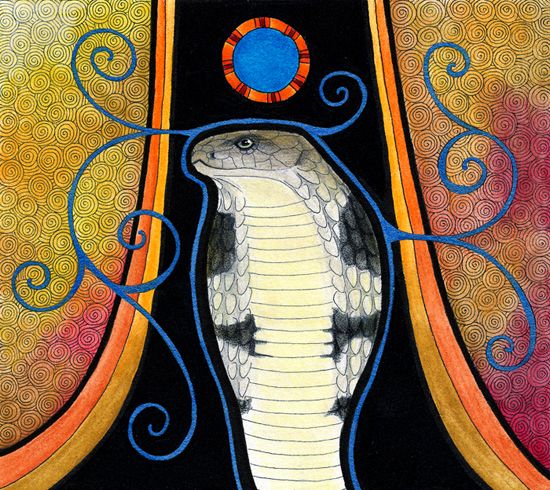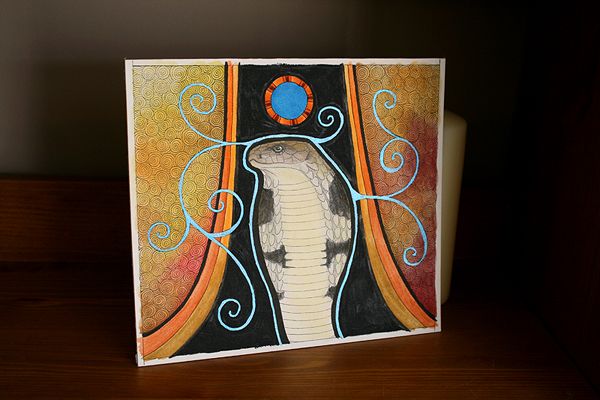 Black Mamba as Totem
ORIGINAL AVAILABLE at ETSY
PRINTS AVAILABLE at DEVIANTART

The black mamba represents:

Looking into the abyss, being feared, the emotion of fear, terror, leave me alone, using fear to keep others away, threatening because you feel threatened, notoriety, death incarnate, prepare to strike, a willingness to do anything to protect yourself and loved ones no matter what the consequences, anxiety, wrestling with your fears, aggression, fighting back, wanting different perspectives on a situation, having hidden sides to your personality, protecting yourself.