moonvoice
This is our 'sometimes' morning ritual.
Maybe comes up and I push the keyboard back,
then she lies down in the cradle of my right arm.
And then we snuggle.
And she doesn't stop purring for as long as this continues.
Please ignore her 'fuck is that camera doing?' face. :)
And my 'bedhead sans shower' hair.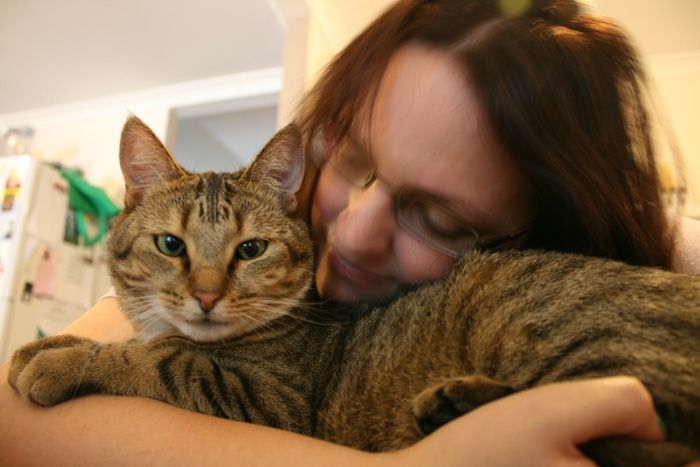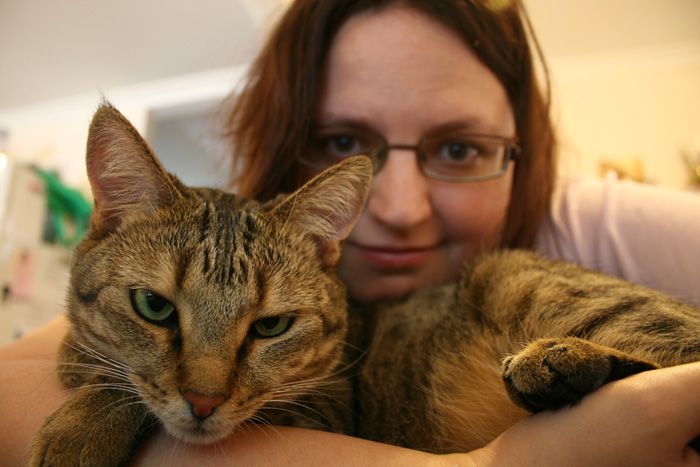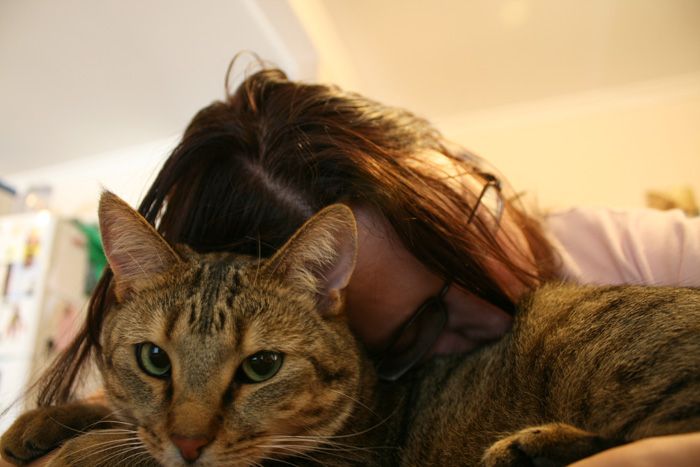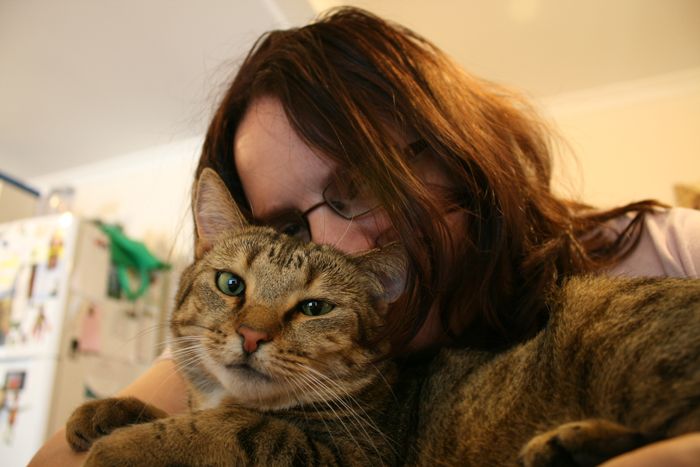 Forehead kisses! Maybe seeks these out about every thirty seconds. She throws her head back and won't put it down again until I've thoroughly kissed the top of her head.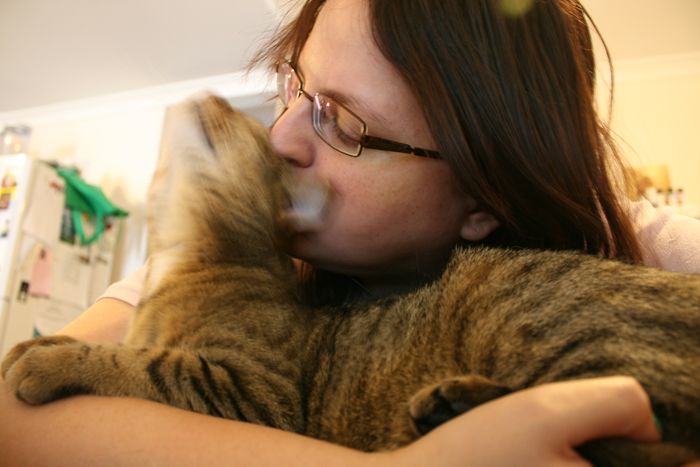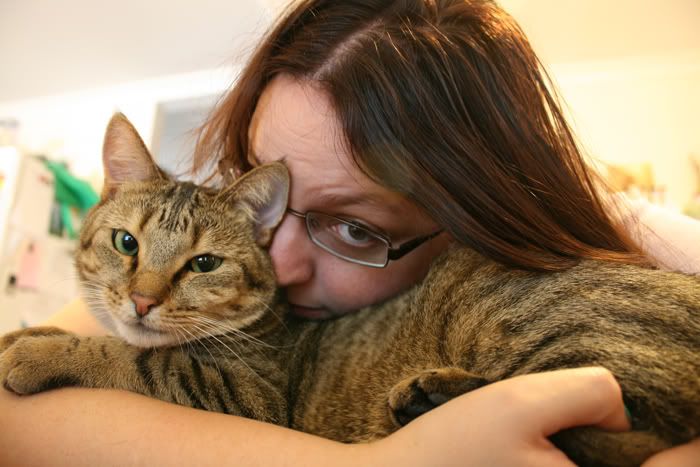 And this is how I inevitably end up, if I'm tired. Maybe purring against my head, her falling asleep with her head resting on my arm.