moonvoice
Finnish lapphunds
were originally bred/developed to herd reindeer
amongst the native Saami.
There is also a Swedish lapphund,
of which a 7000 year old skeleton was found,
making it one of the older domestic dogs.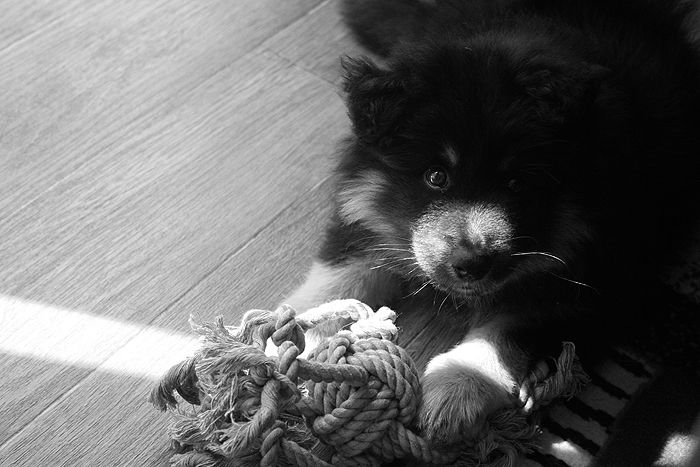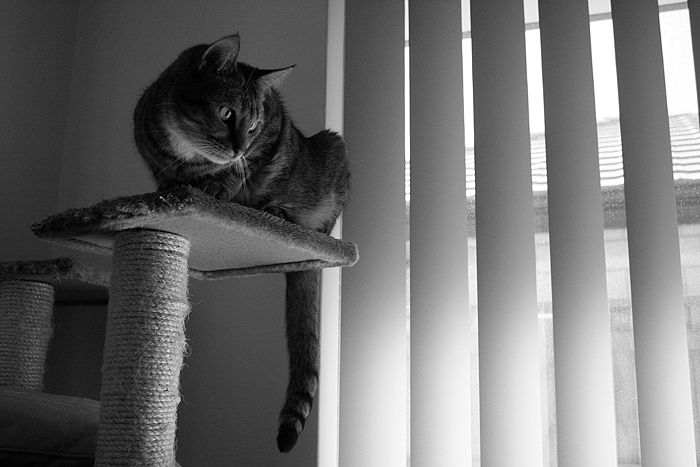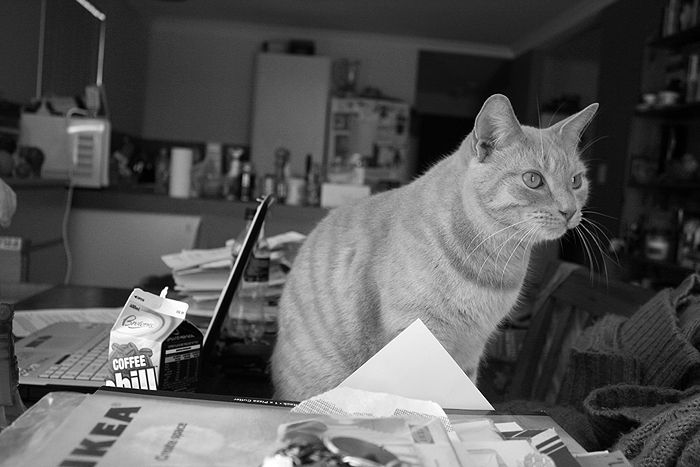 Here she is watching Moet. This is shortly before the play bow and invite to romp! At which Moet hissed, and ran away.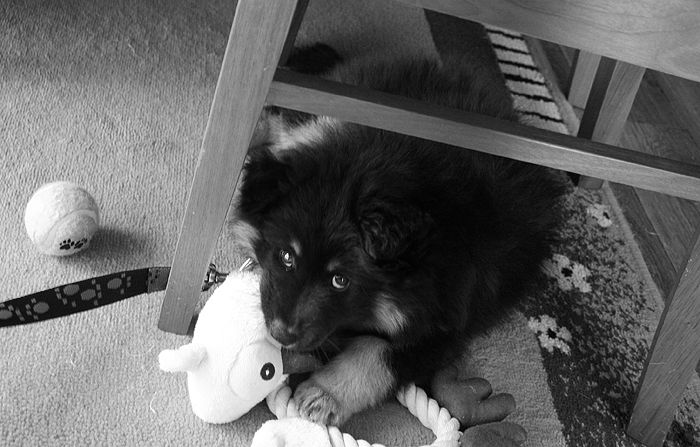 Oh hai, Dreamwidth!