moonvoice
The most difficult part for me is sitting through Lumi's crying while she's in the crate,
and not going to her to settle her down.
Glen has been really good for me in that sense.
And she does settle down; though she managed to keep it up for a good thirty minutes earlier,
she then slept just fine and seemed all the better for it or - see for yourself!
LUMIFAAAAAAAACE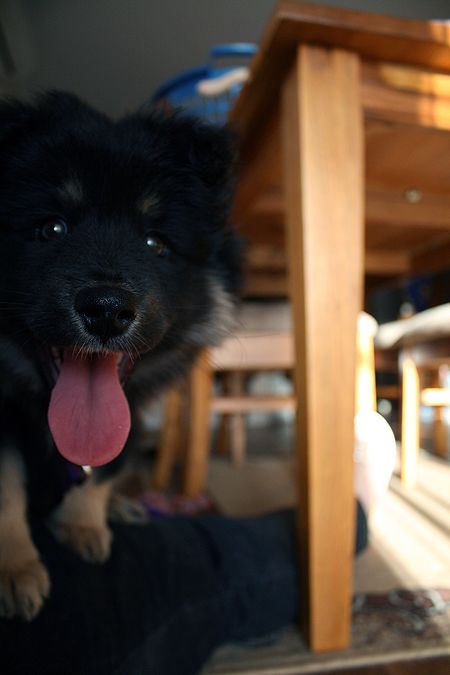 She was scrambling to do something here, can't remember what.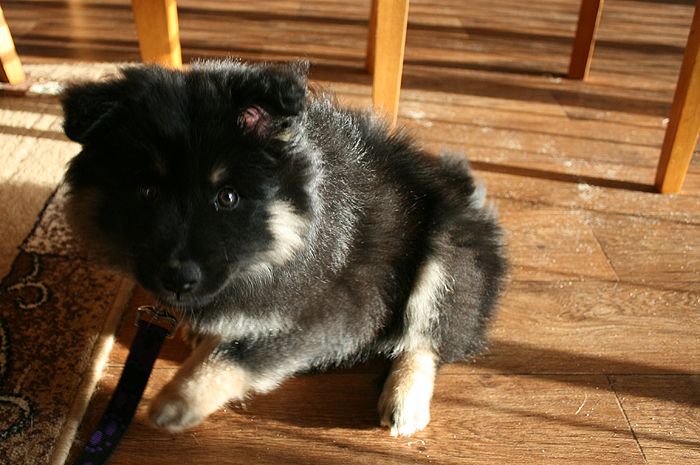 This is Maybe and Moet. They are wonderful. Maybe has swiped at Lumi several times, but as long as Lumi keeps a respectful distance, they are getting along just fine. Maybe gets very close, and I actually think she might be the first to start really bonding with Lumi. Moet has stress-vomited, but has also sought physical reassurance from us, and has come quite close to Lumi. In this photo, he was walking past her while she was under the table. Stoically ignoring her.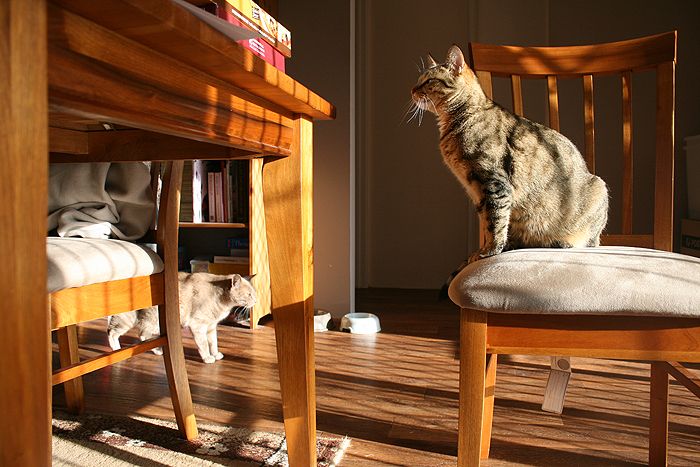 OM NOM NOM. Super mouthy, we've pulled out all the toys to give her things to distract her from chewing our clothes, shoes, feet and hands and wrists and elboes and faces. She's already chewing on the leash a little less, but if she gets excited, she'll snap at us. So we give her a toy, and she lays into that instead. Most of the time.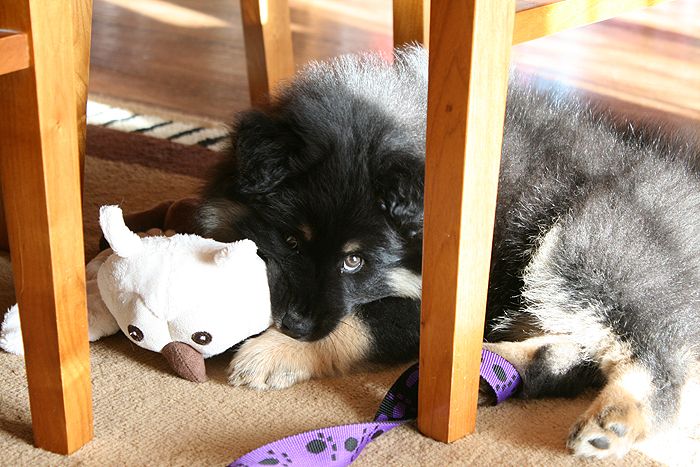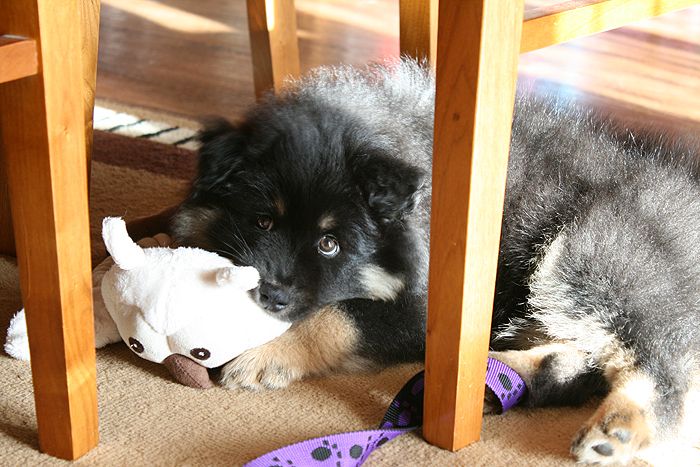 How can you not love that face? :)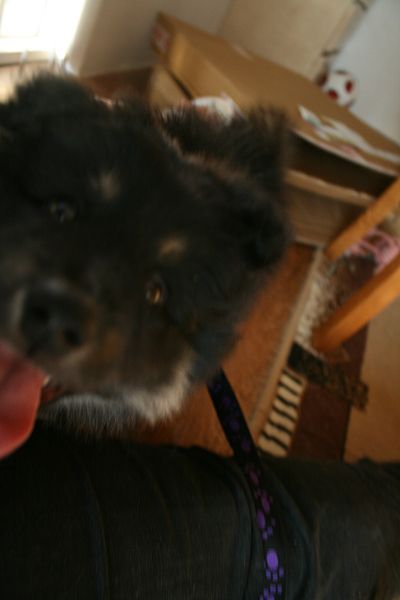 Before.



After! - Trying to faceplant into me and the camera. Lol.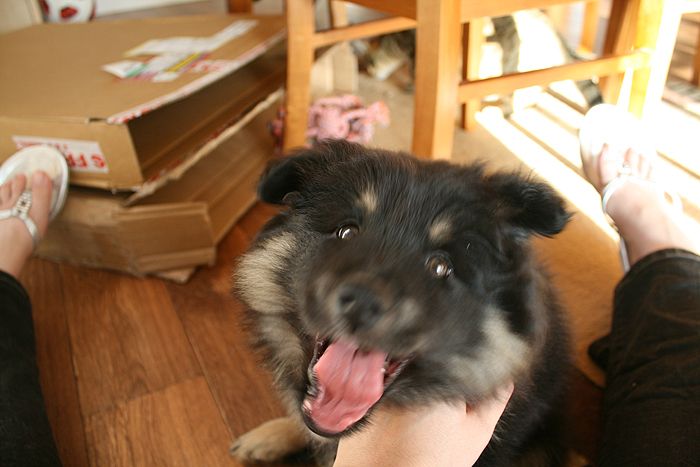 This photo is blurry, but I love it because of the expression on her face.


Oh! And we've taught her how to play fetch. She doesn't know 'drop' yet, but she brings it back to me every time! But she knows 'go get it!' and 'fetch!' We did it about 15 times, and at first I was using food rewards, but then just the toy and pats was enough. Fun!
She also tentatively knows her name (there's a lot of exciting things in our house right now), she's getting the hang of sit (which I ended up impromptu teaching her when she looked at my apple like - share? And I was like, sure I'll share! Let's train for sit!)