moonvoice
The wriggliest puppy on the way home,
but also good enough to be quiet in her crate (after about three cries during the night)
and nice enough to let me sleep until 8.00am.
Exploratory and bold, and soft and fuzzy, and sweet and even.
And not at all camera shy.
Is it a bird? Is it a plane? No! Iiiiiiiit's -

Please forgive my expanse of thigh.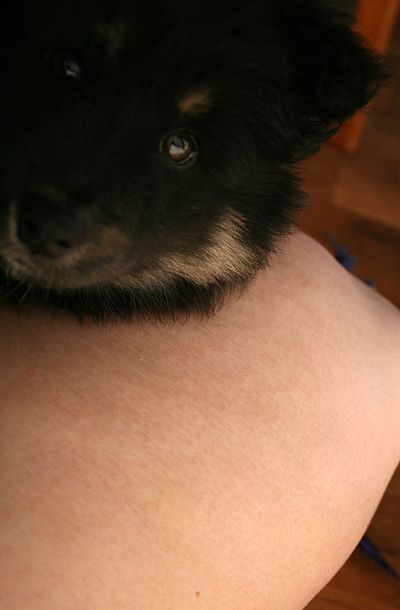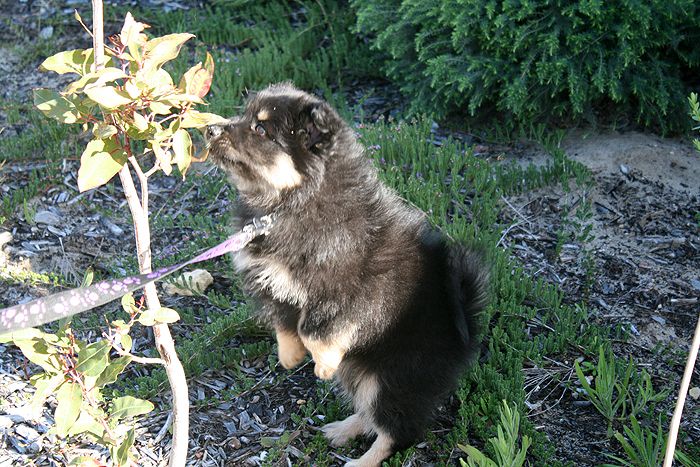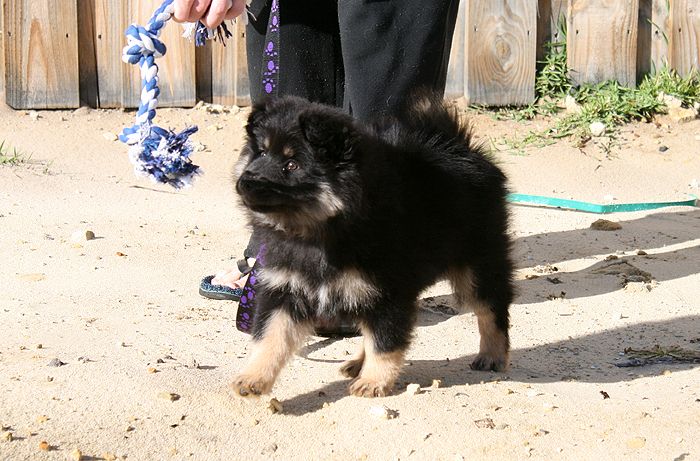 A bit worried here. Charlie, the big labrador next door, barked really loudly and she was like 'Muuuuuuuum!'